Welcome to Cayosoft Administrator!
This offer is the complete solution for secure and efficient management of your Office 365 public cloud. Comprehensive and innovative, Cayosoft Administrator is designed to eliminate both time-consuming manual operations and complex scripts.
Please follow the steps below to finish setup and connect Cayosoft Administrator to your Office 365 tenant
Step 1: run Cayosoft Administrator console to finish setup
Open the Cayosoft Administrator console. The shortcut should be located on your desktop: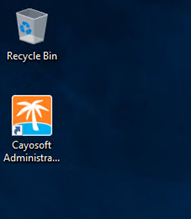 Enter the email address that will be used to receive notifications from the product.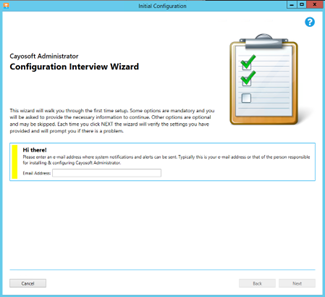 Set your Office 365 tenant credentials and grant consent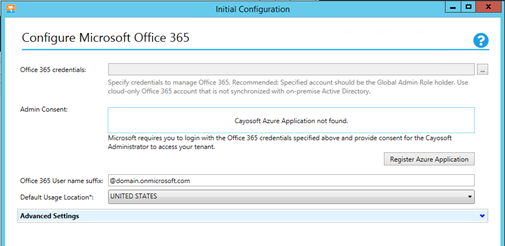 Note: This account will be used to run Office 365 management operations. It needs to be cloud-only, hold the Global Admin role, and shouldn't be used by other services or scripts to avoid possible conflicts.
Enter the password for the Office 365 account that will be used to send emails

Step 2: Activate your trial
Read and accept the license agreement and click on "Activate Trial License"

Specify an email address and company name

You will receive an email with your activation code. If you didn't receive the email after trial activation, please click the corresponding link at the bottom right corner and repeat the request.
Click Enter Activation Code
Specify the activation code that you received
Accessing the Web Portal
You can now access the Web Portal from any supported browser by typing in your VM DNS name followed by /CayosoftWebAdmin: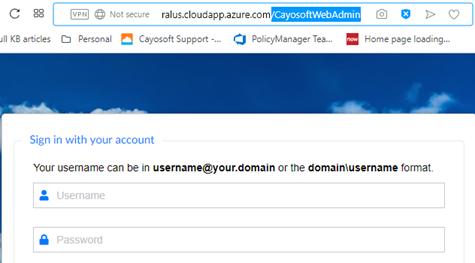 Use your Office 365 credentials to login
Please note that using the default trial process described above, a self-signed certificate will be issued and used by this VM. When accessing the Web Portal for the first time, you will receive a message that the certificate is invalid or untrusted. For example, in Chrome: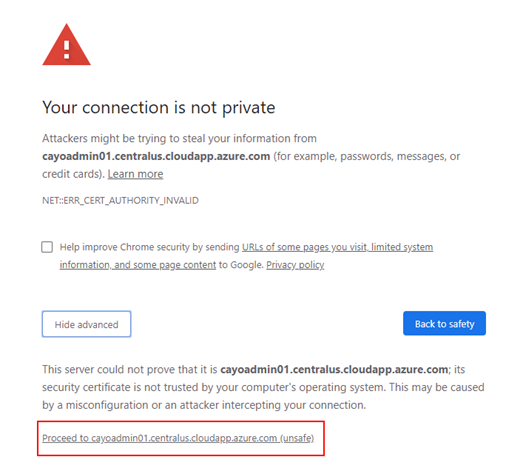 This message is expected since the certificate for the default trial was not signed by a certification authority. This message will not be displayed if you use a signed certificate. We recommend using a singed certificate beyond the trial or testing phase in any case.

For this trial, please click "Advanced" and "Proceed to… " to access the web portal.
Delegating access
Logging in first time without delegating access will return a view similar to the one below:

This is because access permissions have not been delegated yes. For administrative actions to be made available in the Web portal, they have be assigned to users. This is done through the Administration Console in the "Web Roles" section

Assigning Cayosoft Global Administrators
Use this section to specify the Office 365 users that should be given full access to Cayosoft Administrator options and features. These trustees will work through the account set during the configuration in step 2 so they do need any additional rights in Office 365 itself.
Click on Add Delegation Rule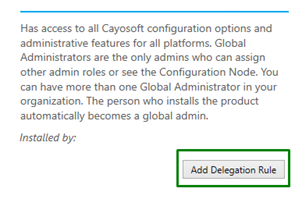 Provide a name and click on Add.. to select users who will be delegated the full scope of all Cayosoft permissions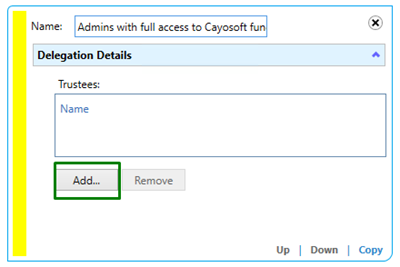 In the object selection dialog, click in search to get a full list of users, search for a specific user or set a specific UPN: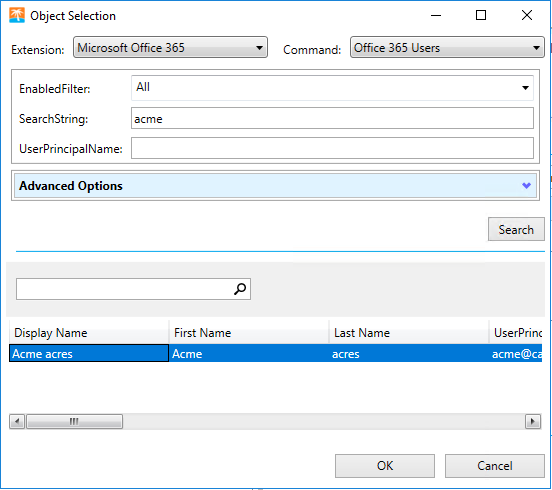 Click on Save Changes to set your delegated administrator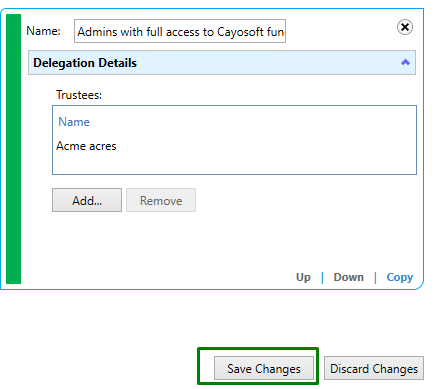 Assigning granular roles with Web Administrators
Select "Web Administrators" under roles to create granular delegation roles. Like with Global Administrators above, click on "Add delegation role", provide a name and select the trustees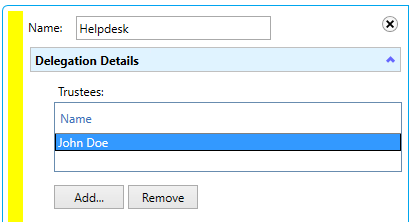 Click on "Add Scope" to define these users' permissions.
In this example, this trustee is given access to three specific actions:
Reset Password
Create new users
Assign or remove an Office 365 license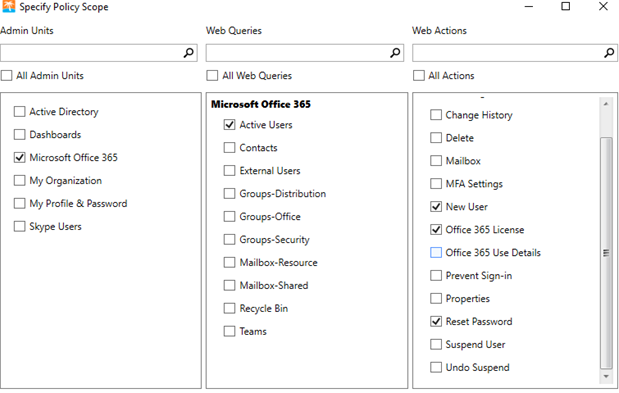 You can find more information about creating roles and delegating access on the link below:
Additional resources
Cayosoft Administrator documentation
What's New Cayosoft Administrator V6