---
Configuration
Active Directory extension settings are used in rules and actions related to Active Directory.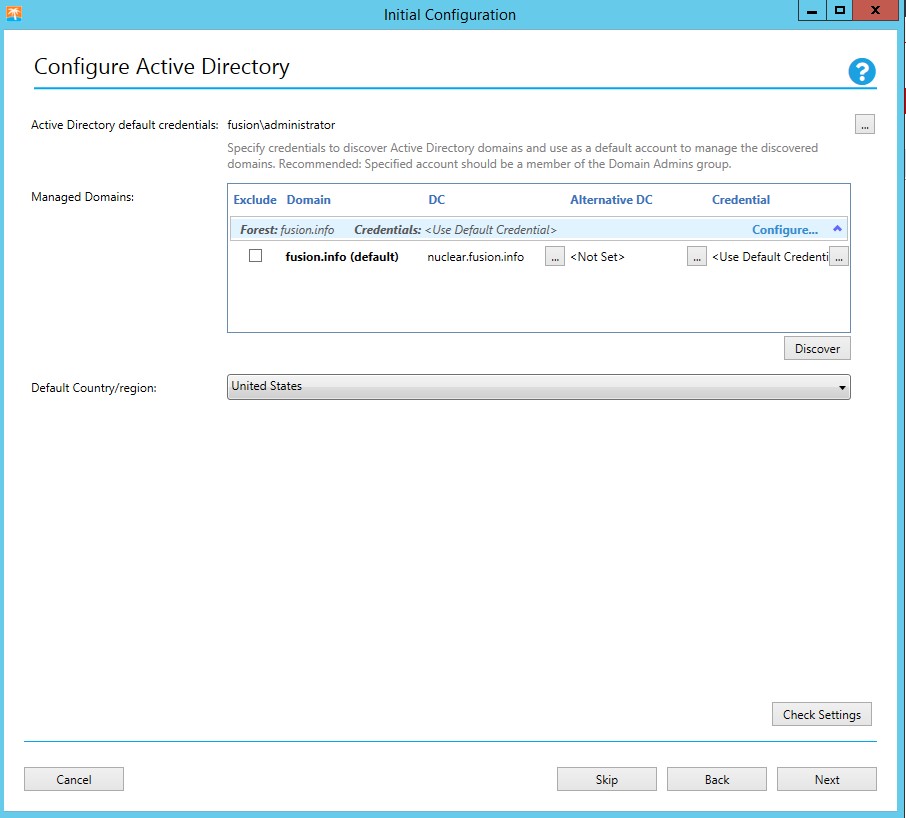 Active Directory domain credentials - to configure Active Directory extension, specify credentials for Active Directory domain administrator account. For more information, please see the Permissions required for the Active Directory management article.
Managed Domains - Managed domains are automatically discovered and cannot be added or removed manually.
Important: Please, check whether the default managed domain is defined correctly. The default domain should be available constantly. If you have several domains, please be sure that specified Active Directory credentials have enough permissions for all domains in the list.
DC - it is automatically selected during initial discovery, using the DC Auto selection method.
Exclude - if there are some domains you don't need to manage, you can check the Exclude option.
Alternative DC - you can set another DC to use in case primary DC is identified as unavailable.
Credential - by default, the value is set to <Use Default Credentials>, which points to Active Directory domain credentials.
All managed domains are grouped by forests:
All domains from the forest where Cayosoft Administrator service is installed.
All trusted domains.
Click Configure to verify Forest Settings.
Default Country/region - depends on region settings. You can change it if you need.
Troubleshooting Active Directory connection issues
KB20160324-1 Troubleshooting Cayosoft Administrator Active Directory DC Connection Issues
KB20180815-1 Error "The server was unable to process the request..." when Cayosoft Administrator tries to connect to Active Directory