---
In this article:
Overview
There are two separate accounts:
To log in to the

Cayosoft.com website and get access to binaries download, webinars, and marketing materials:


To log-in to

support.cayosoft.com

site, to get access to support tickets, product documentation, and product community:
If you already registered a valid account on the main Cayosoft.com website, then that account has already been registered for you and you can set your Support Account password as described in the When you do not know or forgot your password section below.
If you have not yet created a Cayosoft.com account or Support Account, please follow the step-by-step process described below.
Register for a Cayosoft Support Account
New account registration consists of 3 steps:
Create a new account, using your valid business email.
Receive a welcome email message with a link to validate your email.
Validate your email and create a new password.
Step 1: Create a new Cayosoft Support Account
Important: Full support is only provided to user accounts, registered on their primary business email addresses. This email address should not be a generic email. For example, it should not contain the word "admin" and domain suffixes "onmicrosoft.com" and "info". If the Cayosoft Support team does not recognize the domain name in your email address, you would be asked to register a new Support Account and use a valid business email address.
You can create a new Support Account by clicking the
Sign in
link in the top bar of the
Cayosoft Help Center
and selecting the
Sign-up
option: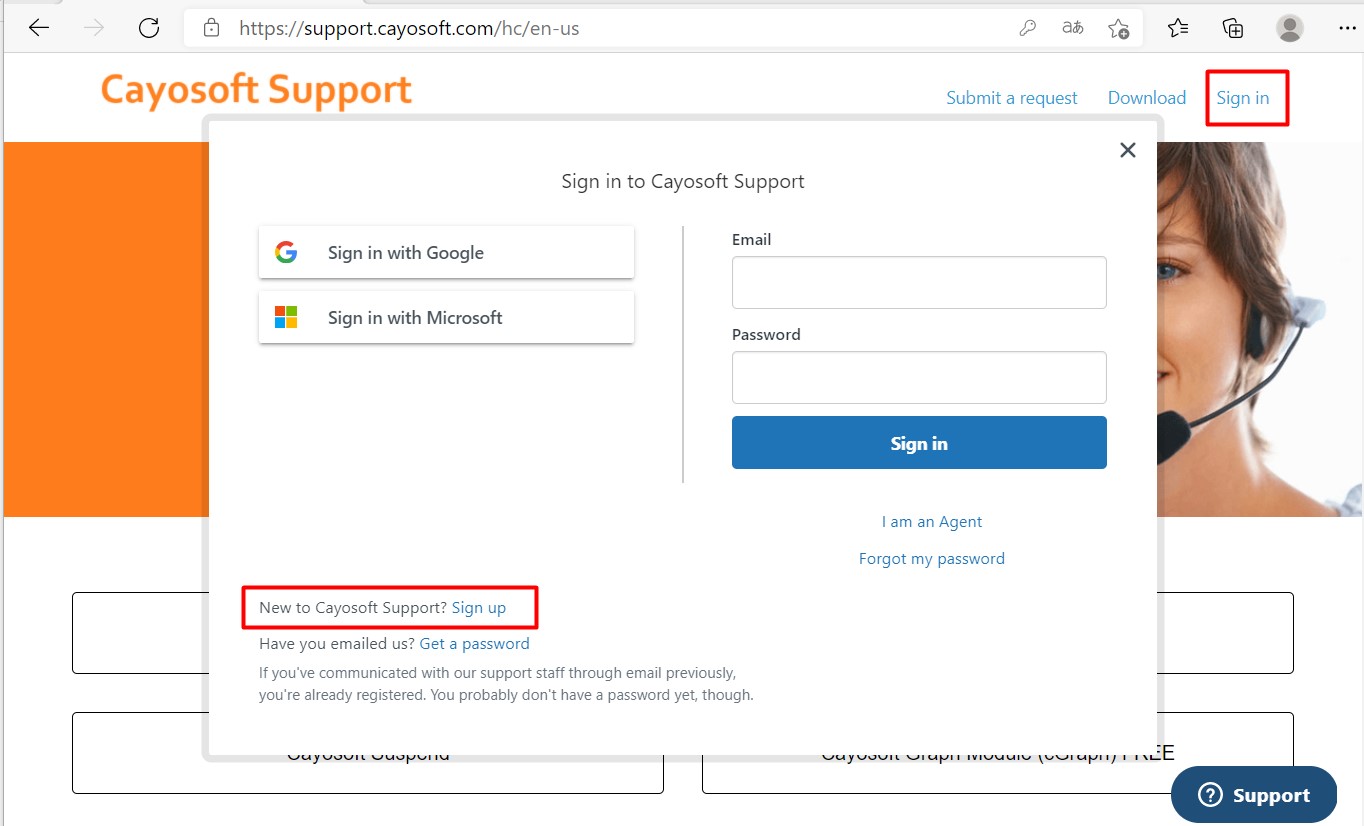 Also, a new account is created automatically when you submit your first support ticket, and when you provide the email that is not registered with any of the current accounts.
New tickets can be submitted using any of the following methods:
Note: When submitting a new ticket using an email address that is not registered with any existing account, the Cayosoft Support team does not see the ticket until you complete the registration process. Please, complete the steps in this guide, to make sure your ticket becomes available to the Cayosoft Support team.
Step 2: Receive a Welcome message and verify your email address
After you signed up for a new account, or a new account created automatically for you, you will receive a Welcome email message. This message would prompt you to verify your email address and create a password so that you can sign in to the Cayosoft Support site in the future. If you don't receive an email within five minutes, please check your email filters and spam folder.

Click the link in the email to verify your email address and specify the password.
Step 3: Verify your email address and create a password
When you specify your password and click Set password, your registration is finished, and now you can get answers to your requests from the Cayosoft Support team and get full access to Cayosoft Administrator documentation.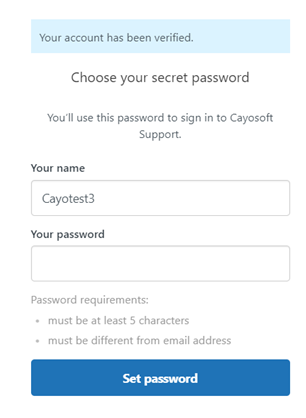 When you do not know or forgot your password
To restore your Cayosoft Support Account password, or define a password for the account, follow this step-by-step procedure:
1. On the Cayosoft Support sign-in form click Get a password or Forgot my password: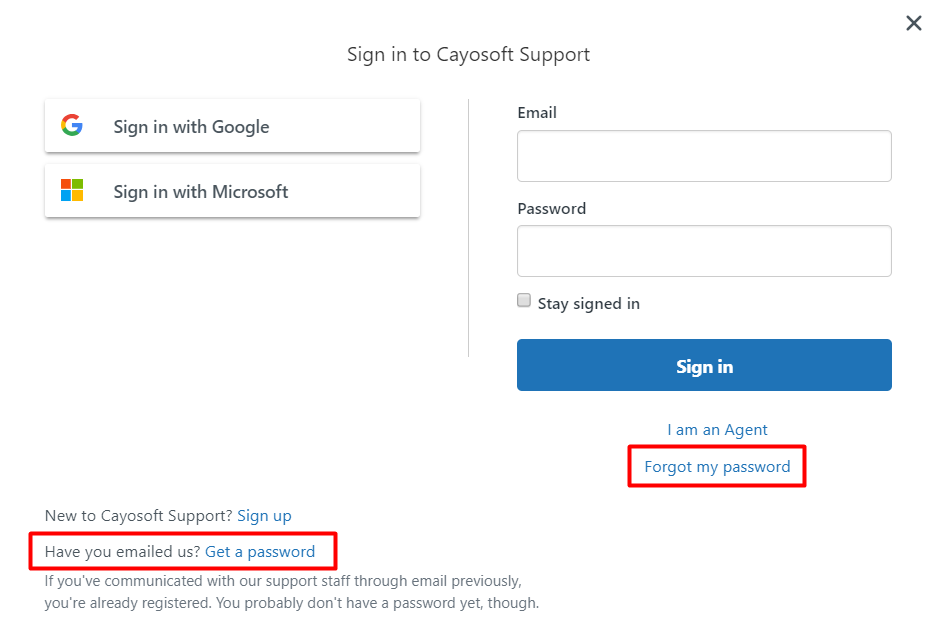 2. On the next dialog, specify your email address and click Submit. That is your primary business email. If you already registered on the Cayosoft.com website, provide the email you have used for registration.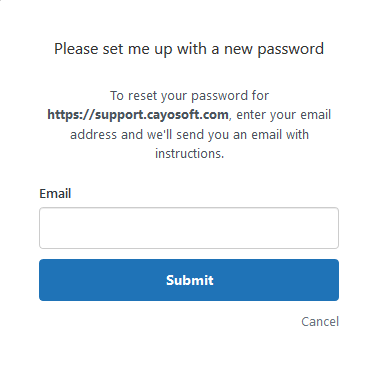 3. Check your Inbox for an email from support@cayosoft.com with a password reset link.
4. Click the link and provide a new password.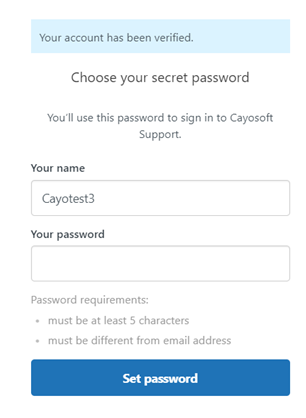 How to access your support requests
To access your support requests please follow this link: Requests – Cayosoft Help Center.