---
Cayosoft Administrator Console
Cayosoft Administrator Console is designed for bulk Active Directory and Office 365 objects management and for configuration of Cayosoft Web Portal, connected system extensions, replication group, and other settings.
Use the Administrator Console Home Page as a starting point for product configuration: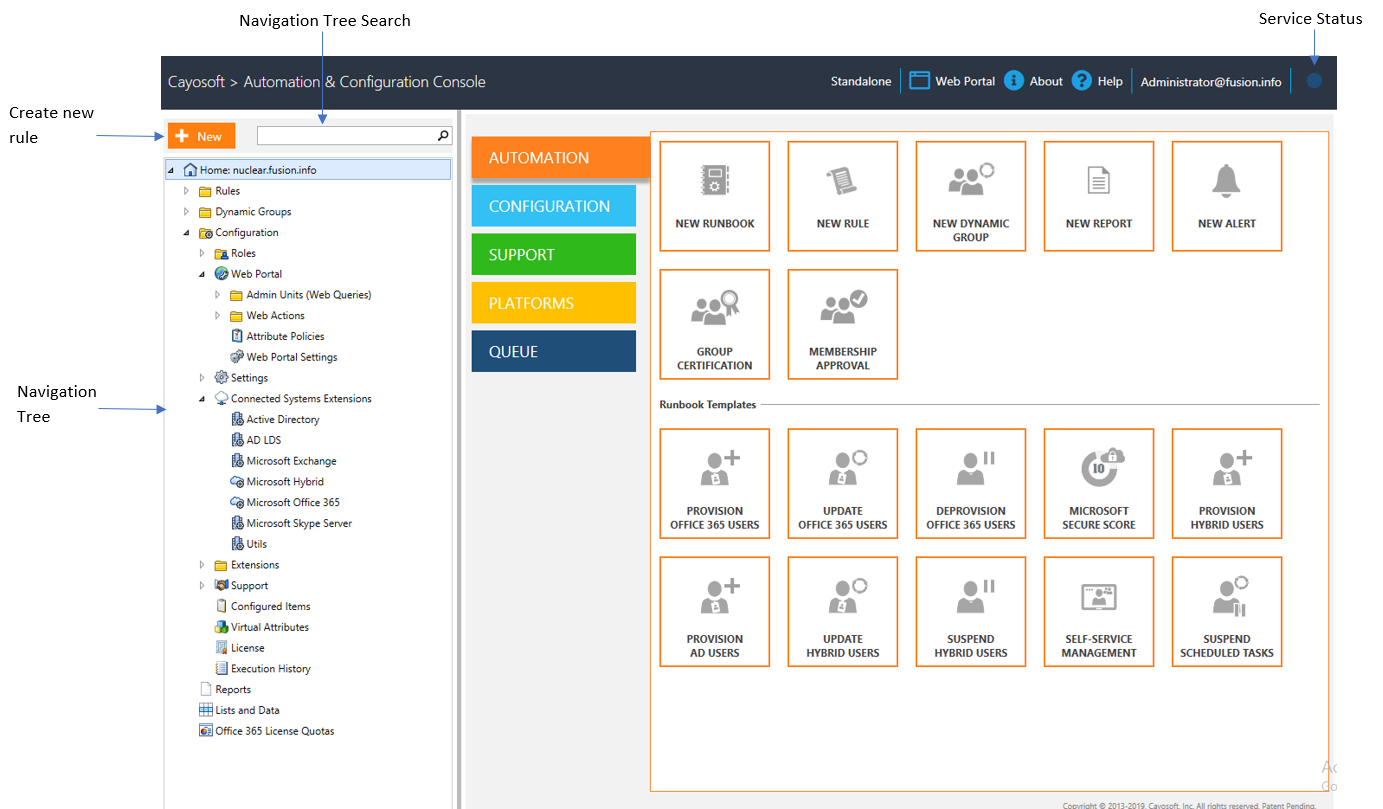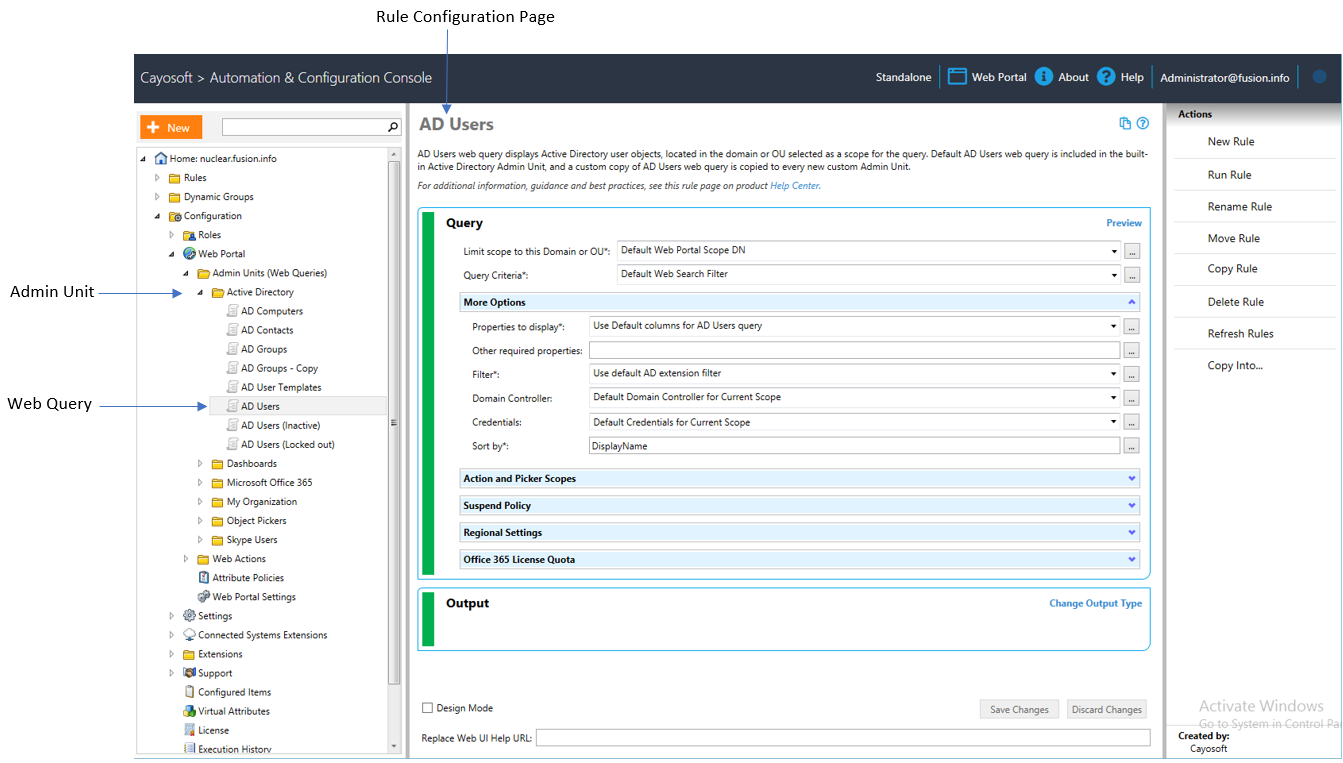 Automation Tab
The Automation tab has a set of Runbook templates that allow bulk object management. Rules and Runbooks are the basic building blocks of administrative activities performed by the Cayosoft Administrator.
Also, using this tab, you can create Dynamic Groups whose membership is automatically and dynamically determined with granular rules enforced by the Cayosoft Administrator service.
And finally, you can configure Active Directory and Office 365 Group certification and Active Directory group Membership Approval.
Configuration Tab
Configuration tab has a set of tiles for
Etc.
Support Tab
Use Support tab to:
Platforms Tabs
Use Platforms tabs to configure Connected Systems Extensions:
Queue Tab
On the Queue tab, in the Execution queue, you can see the currently running/queued rules and Web Actions.
Scheduled rules section has a list of rules that are scheduled to run. For details see Rule Enforce/Schedule section article.
Execution History section displays a list of rules that were executed and the results. This information is critical for monitoring the system for problems and troubleshooting. For details see the Execution and change history article.
Cayosoft Administrator Web Portal
Cayosoft Administrator Web Portal is designed for administrative activities performed by Active Directory and Office 365 delegated administrators and for end-users who can perform their password and profile management.
To access the Web Portal in the address bar of the web browser enter: https://servername.domain.com/cayosoftwebadmin/
By default, the person who installs the product automatically becomes Global Admin. You can use this account for the login. For more details, please see Cayosoft Administrator Web Portal configuration article.
The left pane contains а list of Dashboards, default and custom Admin Units and Web Queries.
The right pane displays the list of Web Actions that are related to the selected Web Query.
The Results Grid displays the scope of objects related to the Web Query or to the search scope.